WORK WITH US
Whether you're a Subject Matter Expert, Business Owner, Marketing Director or HR Manager, we have the approach that will drive the outcome that matches your goals and objectives.  We'll create and deliver your message on any medium.
VIDEO PRODUCTION KANSAS CITY
VIDEO PRODUCTION KANSAS CITY
CAPABILITIES AND SKILLSETS

Turnkey Video Production – Broadcast to online
Live Video Content Creation with StreamStage
2D/3D Animation
Visual Effects Design
Web Development
Graphic Design
Print
Interactive Design
Learning Management Systems
and more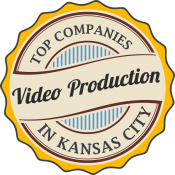 We work hard to understand your audience, your message and your desired outcome. Then it's all about taking you through our process. We get to know your business and understand your challenges so we can help you solve them with the best solution possible. What's more, we use creative storytelling techniques to ensure your audience not only "gets it", but "retains it".
We work with three distinct approaches. Project, monthly or partnership. With the Project Approach we'll help you accomplish your communication goal and then be on our way until the next time you need us. With the Monthly Approach we'll provide ongoing production support in helping to get your message out. Finally, with the Partnership Approach we'll create content that helps you monetize your knowledge as a Subject Matter Expert in a shared revenue scenario. Check these pages for more detail information on each approach.