FIND OUT HOW YOU CAN MAKE A HIGH QUALITY, LIGHTNING FAST VIDEO AT A FRACTION OF THE COST!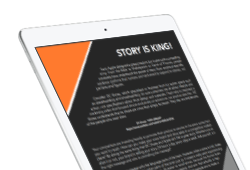 Learn how adding video can increase conversions by 80% with this free eBook!
Find out how to tell the story of your brand and get more business using the power of video
HAVE A QUESTION? GET IN TOUCH.