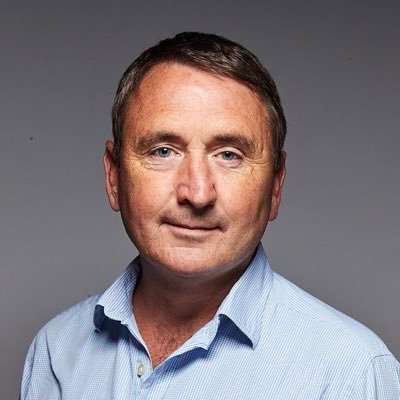 Jon Ferrara, has been recognized for pioneering innovation in the customer management category.
He's the founder and CEO of Nimble, an award-winning social sales, and marketing CRM for individuals and teams. It's Ranked #1 in Overall Satisfaction by G2 Crowd and integrates with Microsoft Office 365 and Google G Suite. Learn more at Nimble.com.
Ferrara was the creator and co-founder of the award-winning customer management product GoldMine. In 1999, Goldmine got acquired by FrontRange and Ferrara left to pursue other interests. During those years, Ferrara continued to watch the CRM market. He saw that most of the CRM products that were serving small businesses moved upmarket (and became more costly and complex) or fell by the wayside, leaving the market underserved.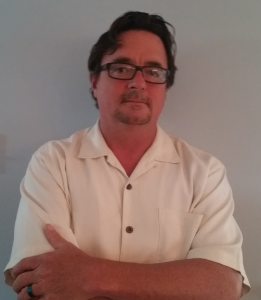 Chris Kiersch is a serial entrepreneur and Internet marketing specialist with over 30 years of technology, marketing, and sales experience.  One of Chris' businesses was #1 in the St. Louis FAST 50, with a 5-year growth rate of 4082%.  He has started, sold and partnered with digital ad agencies in the St. Louis area aimed at integrating sales and marketing platforms for many St. Louis businesses.  My Business Integrated is a premiere Nimble Solutions Partner and a SharpSpring Platinum Partner that specialized in Sales Lead Generation, and digital marketing solutions.
________________________________________________________________________________________
-Transcript-
Brad Burrow: Welcome to the In A World with Real Media podcast, I'm here with Chris Kiersch and Jon Ferrara from Nimble. Today, we're going to be talking a little bit about Nimble and you've got a big launch coming up tomorrow it sounds like. Jon, tell us a little bit about Nimble, what it is. I'm really interested in the story of how it's come about and where this idea came from and how you've taken it to where it is today.
Jon Ferrara: First off, let me just thank you both, Chris and Brad, for giving me the opportunity to join you for a conversation. I think that we're on this planet to grow by helping other people grow. These types of conversations are all about the people listening. It's about helping them grow. Thank you for giving the opportunity to join you in this conversation.
Brad Burrow: Yeah. That's great.
Jon Ferrara: I think I've been in the relationship management business all my life. I've got the gift of relationships from my dad, who was the number one Lincoln Mercury guy in the country in the '50s and then the first Subaru dealer in the '70s, a little ahead of his time.
Jon Ferrara: I sort of built relationship management software for my own need, my lack of having a tool to engage with other people at scale. Imagine, before Outlook ever existed, ever the term CRM or Salesforce was even around, back in the late '80s, I was in sales and I had to engage with people. I had pieces of paper with phone numbers of IT people and large corporations. My boss said go get them.
Jon Ferrara: I cold call them, put notes on the piece of paper, I put the appointments in my day time where I did a forecast once a month in a spreadsheet and that was SFA and CRM. I said, "There's got to be a better way." I looked around and there wasn't a program that integrated email, contact and calender and sales market automation.
Jon Ferrara: I quit my job. I started a company called GoldMine. I started that company on $5000, never took a time of venture and grew that company into about $100 million a year in revenue over the next 10 years and sold it and retired at 40. The thing that was unique about GoldMine is it basically was Outlook and Salesforce combined before either existed. There's something significant in that.
Jon Ferrara: The thing is that GoldMine was the whole company's relationship manager. It also was sales market automation for the sales and marketing teams. Today, you have separate products for that. Basically, when Outlook came out and when Siebel and Salesforce came out, people did relationship management in Outlook and they basically tracked leads and accounts in their CRM. That's two separate places that you need to live.
Jon Ferrara: The problem is that sales people lived in the CRM and Outlook and then marketing people lived in the marketing program in an Outlook and the support people lived in Zendesk or whatever. The problem is you have silos of contacts in businesses today. That's why I got back into business because I started to use social media and so I was going to change the way we work, play, buy and sell and look for a relationship manager and solve that. The tool that we had, Google Contacts, was broken because email, contact and calendar are three separate programs.
Jon Ferrara: That most people were really living in email and then social and most people manage contacts in spreadsheets and Post-it notes. I said, "There's got to be a better way." I came back to re-imagine relationship management for this new social era.
Brad Burrow: Jon, did you have an IT background? Obviously, before you got into GoldMine, tell me about that. That had to be jumping into that realm as a sales guy selling cars and different things and saying, "Okay, I'm going to fix this problem. I'm going to solve this problem." That had to be a big challenge just jumping into now you're a programmer.
Jon Ferrara: The funny thing is, Brad, is that I was never in car sales. In fact, I detested selling. I think that every young person begins to separate from their parents. It's a natural sort of thing that helps you to start to fly as a bird. When I was growing up as a teenager, I said to myself, "I never wanted to be in sales." For me, sales was a four letter word and car sales was even worse.
Jon Ferrara: I want to be an astronaut. I wanted to be a fighter pilot because I grew up in the space program era, the '60s, and so I fell in love with computers. I touched my first computer in the PanAM building in New York in 1969.
Jon Ferrara: My uncle actually invented microwave and radar at the rad labs at MIT who was president of IEEE and was aerospace entrepreneur. I modeled after him and bought my first computer in 1978, the year I graduated high school. It cost me $3600, which is a lot of money back then. Because I bought that computer and immersed my self into all things micro computers and worked my way through my computer science degree at ComputerLand store, I learned every single program in the market and I learned how retailers sell computers to corporations.
Jon Ferrara: Then, my first job out of school was at Hughes Space and Comm and in missile systems, I learned how corporations buy computers. Then, my second job was at a startup from Boston selling network operating systems to large enterprises. I learned how software companies sell software to companies. I learned all sides of the business and I learned about all the applications. I had a computer science degree and background in programming before I ever took the leap off the cliff to build GoldMine. Guess what, I didn't program it.
Jon Ferrara: I recruited my best friend from college and had him write the code. I basically designed it, built the sales and marketing operations and ran the business on a daily basis.
Brad Burrow: Wow. What a great story. There's probably some really interesting stories that come along with growing that from a startup to where it ended up being sold for a hundred million. That's amazing.
Jon Ferrara: No, it looks so easy. It's just perfect. It's the world unfolding for me like a magic carpet.
Brad Burrow: You had a genie, right? You said, "Genie I need to sell this."
Jon Ferrara: Brad, Nobody hands you anything in life.
Brad Burrow: No kidding.
Jon Ferrara: You have to grab and earn it every freaking day.
Brad Burrow: Yeah.
Chris Kiersch: Brad, I was thinking, about three years ago, I have been carrying around a GoldMine software box, I think, from five moves. Finally, three years ago, when I cleaned up the garage, I finally threw away my GoldMine box, Jon. When you said that, I was like, I should have saved it. I didn't know I was going to run into you three years later.
Brad Burrow: Yeah. It's funny.
Chris Kiersch: I actually did go into the server. I was at the Navy for four years. I worked some of the salesman, that recruit made the fire room sound like a great place. After four years, I got out and I was a variety of sales jobs. A buddy of mine, his girlfriend was working at a Tandy Radio Shack store. She's like, she says, "Yeah, they're hiring sales people that know how to sell hardware." I'm like, "I worked at a hardware store. I worked at True Value hardware when I was in high school"
Chris Kiersch: I told her, I said, "Yeah, I could sell hardware." I got the job and three years later, I got into the, just like you Jon, I got around the Macintosh. That was actually the first guy to sell Photoshop and Illustrator and Pagemaker and that stuff. That was back in '87 I think it was. I just started teaching myself. I just couldn't get enough of it.
Chris Kiersch: I just got started getting into the whole video editing thing at the right time. I quit my job in the computer store and started Image Soup with nothing and ended up having some different folks involved that were expensive experiences along the way. While that was happening, we had a company that grew like 4000, I don't know, the next thing I knew we were the first winner of something they call the Fast 50 Award. I didn't even know the company was growing that fast. I was fighting for my life.
Chris Kiersch: Jon, I'm sure we could trade some good war stories. The best thing is that those stepping stones got us here. I think we're at a beautiful spot now because with all of the groundwork that's happened to get to this point, now, things are much easier.
Chris Kiersch: That's one of the biggest reasons that we got involved with Nimble is that people were struggling to adapt. They buy the tool and just would get stuck and felt like they were being held hostage by having to pay for a membership fee and never using it.
Brad Burrow: I can speak to that guys because … Really, Jon, I'd like to know, talk a little bit about the daunting market out there of CRMs that are available. I've tried lots of different ones. Looking at it from a business standpoint, you'd think, wow, this is a crowded market. You guys are obviously gaining market share and growing. What is it that that market, I guess, in your mind, looking at what you see, wow, there's this big opportunity there.
Jon Ferrara: Most CRMs are a copy of Salesforce. Salesforce isn't a relationship manager, it's a reporting manager. The reason I called it Salesforce, you have to force sales people to use it. Nobody in the right mind would use a CRM like that unless they're forced to beat on to do it. That's because you work for the CRM and it doesn't work for you and you have to go to it to use it.
Jon Ferrara: I think the reason why there's 225 million global businesses and less than 1% use any CRM is a testimony to the failure of CRM. That's because it's a dead database that you basically do all the work for. You google somebody before maybe and you go log who they are and what their business is about. Then, you go and engage where you can with them. In the old days, that was in person, on the phone, fax and email. Today, social included in that.
Jon Ferrara: Then, you got to go back to the CRM and log what you do. The fact is that nobody does it. Even if you did do it, the data would decay like fish because people change and companies change. I got back to the business because I think we all need relationship managers not reporting managers and we need to empower our customer-facing business team members to engage effectively. Not just sales people but everybody in the company.
Jon Ferrara: The problem with CRM is it's designed for sales people to engage prospects and customers. If you think it's just prospects and customers that you engage with on a daily basis to grow your business, you're wrong. There's a whole company of people in your company, in sales, marketing, customer service, accounting, et cetera. You need to empower all of them beyond one page with the entire constituents that they engage with. That's what Nimble is. It's a team relationship manager.
Jon Ferrara: It's also a personal relationship manager because I think everybody's brand and network are their net worth and they should have a golden Rolodex, a place where you keep all your contacts. If you think LinkedIn is that place, you're wrong, because LinkedIn locks up your contacts and they don't give them back. They don't give you the emails and they don't give you the location. They barely give you the name and title of those people.
Jon Ferrara: You should be maintaining your own personal relationship manager and every business should have a team relationship manager even if they're already using something like Salesforce and Dynamics.
Brad Burrow: Yeah.
Chris Kiersch: The info that's on LinkedIn is it's that person on their best behavior. It's not the interactions that you have from personally working with someone. A great example is Jon is a support team in Nimble Ninjas, they are amazing. For the rest of us, I bought the whole office lunch kind of like a secret Santa because those are the people that need to be thanked. Those are the ones that help you out when you're in the fire.
Chris Kiersch: It's having those interactions logged inside of the contact record so that my partners, my team members could see that level of appreciation. They're going to treat that contact with a different relationship level. Because, really, at the end of the day, I think, what's nice is that you can look and you can find the level of trust that's happening within a relationship if the interaction is logged in a way that you can easily review it, access it and use that knowledge.
Jon Ferrara: That's the key right there, Chris, is that you shouldn't have to log that stuff. The CRM should auto magically build itself from the contacts that you already have in your company. Those contacts exist in Office 365 or G Suite Gmail. Then, it also exists in Twitter, Facebook, and LinkedIn but then they also exist in whatever sales marketing, customer service and accounting applications that you have.
Jon Ferrara: Imagine the beauty of Nimble that auto magically unifies contacts from over 200 apps, business apps like MailChimp and QuickBooks, et cetera, including your CRM is you have one. Then, from your G Suite or from your Office and then from your social unifies them together, enriches them with people and company data.
Jon Ferrara: Then, synchronizes every interaction that you and the team have. It keeps it up to date and then lets you use it whenever you engage in email, in social, or in the business apps we use that enables you to get the context you need, which is the history of interactions, the insights you need who they are and what the business is about, so that you could more effectively engage but most importantly follow up and follow through.
Jon Ferrara: Because I think it's the basics that wins games. We all fail in that because we don't log the note and schedule the next task action that needs to keep that relationship alive.
Brad Burrow: That brings me to a question real quick here, Jon, that's the challenge. I can look at my own situation. I own Real Media, been in business 20 years. I do all of the sales. I've not found anybody that can sell Real Media like I'm able to. I have a lot of distractions, there's a lot of things being pulled a lot of different ways. To me, it sounds really awesome, they have a platform that helps me stay on top of the customer relationships because that's, honestly, how we stay in business.
Brad Burrow: It's not a widget, it's a relationship with a production manager or a marketing manager or a training manager or a CEO of a small company that says, "Hey, I need to solve this problem with a communication vehicle and then we help solve it." To me, I guess, the question I have for you is, you're kind of pigeon-holed, if you say you're a CRM, you're pigeon-holed in that marketing message. Really, you're different than everybody else. What marketing challenges does that bring to what you're trying to do?
Jon Ferrara: It's nothing different than the marketing challenges in GoldMine, because imagine, I had to educate the world about the value of team relationship management, contact management, CRM and market automation before any of those terms existed.
Jon Ferrara: How do you build a market, right? The way I did it back in those days, identify the influencer of my prospect. In those days, it was the person that sold them the network, the Novell reseller. I got them to use the product because people sell what they know and they know what they use. That's how we're able to scale the company to $100 million without a dime of venture capital or marketing spend.
Jon Ferrara: Fast forward to the Nimble days, how do we educate the market about the problems with contact management and CRM in regards to G Suite, Outlook and Salesforce? How do we educate them about the need for a social CRM or a team relationship manager or personal CRM? There's no way that I could do that myself because I can't get my voice to millions of people.
Jon Ferrara: What I did is I identified the influencer of my prospect in and around the areas of promise of my product. Thought leaders in social sales and marketing. I began to share their content and attribute their name and hashtag the category appropriately. Then, what happened is people who are looking to be better, smarter, faster at social sales and marketing would read that content, click through to see me or Nimble. Then, start a conversation or trial.
Jon Ferrara: More importantly, that influencer would also connect with me and start a conservation where they then became a user and evangelist. That's essentially what Chris has become. Because Chris is an influencer to his community around the areas of promise my product. He's become a user and evangelist and that's how we've educated the market about the value of the unique solution we're building and that's how we're scaling it.
Chris Kiersch: You know what, Jon, if you not built that relationship that you have with the Microsoft partners, the last thing on my mind up until the last few months here would be that I would go out and introduce myself or engage with Microsoft certified partners.
Chris Kiersch: I've been in the technology industry for 30 years, I know tons of them. They're like the Novell guys of today. That's one of the things that I've got on my goal sheet for this coming summer is to go find the top three or four that are out there that are Microsoft certified partners, let them know what I can do to help them and their clients and influence, change them. Show them how we're changing, how our clients are engaging.
Chris Kiersch: I'm always looking for somebody that really knows what they're doing on the networking in the Microsoft products side of the business. Thank you, I guess, would be my message for you on that.
Jon Ferrara: Chris, I think, there's a lesson here for anybody listening, because there's no way that you could access your prospect base directly at scale. No matter what you're selling, whatever prospect you have, they have trusted advisers. It might be somebody's accountant or lawyer or technology consultant and being able to access those people at scale and build paying forward relationships while they then bring you into accounts is a critical way to scale.
Jon Ferrara: I love the fact that you have on your to-do list the desire you got to build relationships with Microsoft solution providers because they don't sell solutions on top of Office 365.
Jon Ferrara: They don't know how to do that. They don't even use modern social sales or marketing tools themselves. They run their businesses on ConnectWise and Autotask. For you to go and help them transform themselves and then start having conversations with their customers about selling solutions on top of Office, which the natural start will be Nimble.
Jon Ferrara: The thing is because we're embedding Power BI, Flow, PowerApps and common data services, and we're now as your base, you'll be able to then go and teach them how to modify the pre-built templates that we have in Nimble that will be based in Power BI, Flow and PowerApps that will enable them to learn how to build additional solutions and then integrations into other mission critical applications that that business has. That will turn into a gold mine for you all
Chris Kiersch: That sounds like about six different podcasts for us.
Brad Burrow: Yeah. Jon, one thing I wanted to talk about too is the sales process as mobile becomes more and more prevalent, obviously, the sales process is changing every day. Can you talk about what Nimble is doing in that area and how your platform is enhancing that?
Jon Ferrara: When we talk about the customer journey and how it's changed and how we all need to change with it, I think, that's really the question. Then, that then brings in social, mobile and big data that enables us to do that. If you think about the old way of marketing and sales, it was interrupt marketing with madman messaging that then led to bag them and tag them sales.
Jon Ferrara: I think that social has changed that customer journey. Just think about how you make buying decisions today. The other day, my TV set went out and I didn't go to the TV store and I didn't go to the Sony website. I started a journey of reading reviews of people I trust to build a solution set that then led to me having a consideration step where I then made a buying decision. It was only after I'd done all that work that I did actually go to a store where I was armed to the teeth with knowledge.
Jon Ferrara: I think that the buyer journey is not a funnel anymore. It's more like a vessel. The question that I would have for people listening is how do you set yourself up as a trusted adviser so that not only your prospects pick up the phone and call you when they need your products and services, but they drag their friends with them. I think that what you need to do is you need to set yourself up as a trusted adviser where they see you as the expert and they connect with you.
Jon Ferrara: Then, when they connect with you, they connect with you on whatever channel they want, wherever they're having conversations. They're going to expect you to be listening and engage with them in a relevant and authentic way. I think that's overwhelming for a lot of people because first of all, building identity across the places where your customers have conversations and that could be Twitter, Facebook, LinkedIn, Pinterest, Instagram, Foursquare, Google Plus, Crunchbase, Snapchat, whatever, I think reality, it's probably just simply LinkedIn, Twitter, and maybe Facebook and Instagram.
Jon Ferrara: Nevertheless, building identity that has an effective avatar, sharing content that's not about you, stop talking about yourself, stop talking about your product, nobody cares. People don't buy great products, the build better versions of themselves. You should be teaching and preaching how you help people grow. When you do that, then they engage with you, you have to be prepared to be able to hear them.
Jon Ferrara: It's hard to hear them without having something like Nimble listening, putting AI on top of the people engaging with you and telling you the people to connect to and enabling you to do that, wherever the conversation's happening. That's the magic of Nimble, is that it automatically will unify your contacts, listen to people talking to you, enrich those people with the data necessary to surface the ones that matter and enable you to engage them in place with the knowledge and the ability to do that effectively.
Jon Ferrara: To take those conversations from soft conversations in Twitter to firm conversation to email and calendar and eventually to a LinkedIn connection. Ultimately, to a face to face. If you do all that right, then you bring them into a Facebook and Instagram conversation because I think that LinkedIn is just one leg of the stool. It's like my business persona.
Jon Ferrara: If you want to know Jon Ferrara, you can find out what I've done on business side, but people connect on the personal side. I call it the five F's of life, family, friend, food, fun and fellowship. In the old days, that meant taking them to a ball game or a restaurant or your home. Today, it's connecting them on a daily basis on the commonalities of life, like barbecue and backpacking and family and photography or whatever it is you connect on.
Jon Ferrara: I do that in places like Instagram, Facebook and Twitter. Then, basically what happens is the relationship goes full circle and it gets back to LinkedIn and all those other places. The problem is today's CRM systems aren't designed for that dance. They don't move with you across all those platforms. That's the beauty of Nimble because we utilize big data to surface people that matter.
Jon Ferrara: We help you engage in your inbox, in social, in business apps, on websites, in mobile, wherever you are, we give you templated emails that enable you to outreach at scale with signals that opens and clicks, that enable you to connect with people when they're hot. We give you the contact info that enables you to reach out and connect on the channels and the places that are effective.
Chris Kiersch: With the new contact profile, the view profile, Jon, which is amazing, now you get all of that, you've made it so that we can … somebody can capture that all in one screen. The user interface is taken like … you use your aerospace, you blast it off. Before, I've always take, if you become a Nimble user, you kind of take for granted just the auto magical stuff that happen.
Chris Kiersch: When I show somebody how the Nimble Prospector works, it's never seen it before you look at it and you're like, "Oh, my gosh, how did you just do that?" Now, being able to see those interactions all in that one profile view, it's a game changer. I think all of those different social interactions, referrals, I mean, really, at the end of the day, nobody wants to be sold, people want you to help them buy.
Chris Kiersch: The reason somebody refers you to somebody else is because they know that you will help them buy. You'll help them buy what they need and not sell them something. That's the difference, right? Having kind of our own little secret weapon here. It's great to share this little secret weapon with other folks like yourself, Brad, I've had the opportunities to say, "Hey, you need to start using this too."
Brad Burrow: Yeah, I think I'm getting sold as we speak right now. Jon, one of the things that kind of pops into my mind a little bit is what you're asking somebody to do that's been maybe using a traditional CRM over the years is to shift their thinking in the sales process. Would you agree with that? That's a challenge.
Jon Ferrara: I think that Nimble does come with a philosophy. My philosophy is that we're on this planet to grow by helping other people grow. Life isn't about putting dollars in your pocket. It's about blowing wind in people's sails. My belief is that today sales is a four-letter word and nobody wants to be sold. They want to buy a better version of themselves. They want to solve a problem.
Jon Ferrara: That's what sales people, good salespeople should be doing, is every single engagement that they go into, they should be trying to listen and learn to find ways to add value. Even if it means recommending a competitor's product. Because if you enter into every relationship with the intent to solve their problems and help them grow, people will get back from you. When you do that for them, they will tell the world about you.
Jon Ferrara: That's the way that business has been done forever. I think that mass manufacturing and madman marketing drove door-to-door salespeople and enterprise bag them and tag them selling. I think that we're coming full circle. I think we're going through a renaissance in relationships. I think that the people that really get this will be more effective at selling, at their sales role, by stop selling as much and start serving.
Brad Burrow: That's great. You got a big day coming up here tomorrow. Tell us a little bit about what's happening, what's in the new version of Nimble? Can you give us a rundown on that?
Jon Ferrara: You bet, you bet. The thing about Nimble is as we started the company, there was no Office 365, it was essentially G Suite was the operating system of a business. If you had PCs and you want to tie them together, you got a Gmail G Suite. Just like back in the old days, you got Novell. G Suite was sort of the Novell of a JIRA and we basically were a layer on top of G Suite and social, that enable you to have a team relationship manager.
Jon Ferrara: As Microsoft introduced Office 365, we saw the size of our customers growing, in the old days, it might have been teams of two to five, today, it's more like five to 25, five to 50, with Microsoft users and re-sellers. As their size grew, their needs grew as well. We decided to come out with a new version of Nimble that was designed for larger teams that at its core focused on the relationships and the contact record. Because that's where we all live is with the contact.
Jon Ferrara: We completely redesigned the contact record to make it super easy to see what you needed on who that person was, what the business was about and the history of interactions. Then, to be able to do the basics, log the notes, schedule a task with less clicks, and to be able to interact with it easily. Then, to be able to log granular activities because ultimately, it's about the motion you put into a relationship that drives the results of the deals that you do.
Jon Ferrara: A business needs to measure the investments, the interactions, and to report on the interactions against deals. We basically made it easy to log granular activities. Then, with the new activities listing view, to be able to power through the things that you need to do, whether it's a call list, or to-do list for yourself or to manage a team of people that are doing those things with you and that's the new activity listing view.
Jon Ferrara: Then on top of all that, we built a completely new UI that makes it super easy to unify the disparate contacts that you have in your business, which are siloed in sales, marketing, customer service, accounting and unify that into cohesive whole so we have a new way to unify everything together. Then, beyond that, we're building in some key things that enable you to do that everywhere you work.
Jon Ferrara: Our new Smart Contacts app is getting completely redesigned along the same lines as the new contact record. We're also giving you the capability to have custom type fields because if you're going to synchronize data from across disparate places, you want to bring in the key data from your accounting or marketing systems to be able to segment and report on all that.
Jon Ferrara: Then, we are updating the ability for privacy on contact records, the ability to assign records to sales reps. Also, the ability to do lead web capture. You can go ahead and capture leads and put them into the system and detailed reporting on all of those things. That's sort of high-level view. There are some other sort of nuance things in there but those are the key things.
Brad Burrow: Yeah. Awesome.
Chris Kiersch: Brad, maybe even when we post the podcast, I got a link that I could provide that would give access to the road map for Nimble.
Brad Burrow: Yeah. That's great. Jon, tell us a little bit about the integration with Microsoft, that's got to be a big deal with the new version of Nimble. How's that working?
Jon Ferrara: If you think about Office 365 or G Suite, this is the foundation of your business. Every business has contacts, email, calendar and they need to synchronize those across the various devices that they're using their PCs, their iPads, their phones.
Jon Ferrara: Office 365 and G Suite is the operating system of your business. In the old days, you can install Novell and then you'd install NT server, today you install G Suite or Office. We've essentially set Nimble up as the simple CRM for Office and G Suite. It's a layer on top of the foundation of your business because today, Office 365 and G Suite aren't great contact managers because every single team member in your business has a separate contact database in Office and G Suite.
Jon Ferrara: The email and calendar and history aren't linked to the contacts. Those contacts don't have context, the background information on the person or the company. The key thing that Nimble provides is a team relationship manager on top of your Office 365 and G Suite. Then, because we unify your sales, marketing, customer service and accounting contacts from the siloed applications that you're using in your business today, we provide the whole team a team relationship manager, so you could provide American Express like service to anybody you're engaged in.
Jon Ferrara: No matter who picks up the phone, you know who they are, what their business is about, the history of interaction and you can take action that everybody can see. Most importantly though, as we've scaled the size of our users and the reach we have globally, we can't sell or service these people directly ourselves.
Jon Ferrara: What we're doing is we're partnering with Microsoft for them to be able to … their partners to be able to deliver Nimble as a layer on top of Office and a gateway to Microsoft's other crown jewels, Power BI, Flow, PowerApps, Azure and Dynamics, where Microsoft signed a global reseller agreement with us. They're globally selling Nimble with Office 365 through their distributors and their resellers and that's helping us to extend our reach.
Jon Ferrara: The funny thing is, this is the exact parallel to our GoldMine growth. GoldMine, we started out as a layer on top of Novell, there was no NT operating system. Five years later, Microsoft came out with NT server, SQL server and Exchange Server we basically built Nimble as a layer or GoldMine as a layer on top of those things and basically became Microsoft's number one ISP globally. That's how we got to $100 million in revenue is by helping to become strategic and drive in first party solutions with our third party product.
Jon Ferrara: Today, we started with G Suite as Office basically came out and now as pretty much eaten G Suite, we're now riding our growth with Microsoft. It's interesting how history repeats itself.
Brad Burrow: Boy, what a huge competitive advantage, it seems like to me. I mean, there's a lot of people who'd love to have that relationship in place.
Jon Ferrara: You betcha.
Brad Burrow: It seems very interesting to me from a story standpoint, that your GoldMine experience probably really set you up to be able to get to where you are right now with Nimble. I mean, do you think if you have moved forward, try to move forward in the current direction, you'd have been able to do that without your GoldMine experience?
Jon Ferrara: That's a great question. I don't know the answer to that, because I only know what I see in front of me. Let me take it a different direction.
Brad Burrow: Yeah.
Jon Ferrara: I think that GoldMine and Nimble were created out of my own need and problem. I think that that skill set would have been there regardless of, if I build GoldMine first or Nimble first, because ultimately, they were synthesized from my own perception of my own need and the lack of solution in the marketplace.
Jon Ferrara: I don't think that I would have gone full bore into the Microsoft relationship five years ago, if I didn't know history of how I did it at GoldMine. If you look at most SaaS companies, most SaaS companies are trying to grow by buying eyeballs though AdWords, driving them into a marketing automation system, lead qualify them, give them the inside salespeople to try to close them.
Jon Ferrara: That model can work to scale to a million, two million, five million, 10 million in revenue. If you want to get to 100 million, 200 million, $500 million in revenue, you have to have people selling you globally 24 hours a day. Most SaaS CEOs don't know who Microsoft is. They think Azure is a color and they have no idea what a channel is. I think we're years ahead of everybody else right now.
Chris Kiersch: Jon, I was just thinking that I found Nimble because I was trying to solve my own needs and my own problems. Really, your relationship with Microsoft has become something that we want to piggyback on top of. It's kind of neat just to … I'm sure there's other partners out there like myself that maybe came into the fold the same way.
Chris Kiersch: It's kind of neat how the family is growing. Both from similar approaches. Trying to find something that would solve a problem that we have in a way to help our clients. You're the best thing since packets, baby.
Jon Ferrara: Chris, what's interesting about what you just said is that's the reason why I get up every day is I think I'm here to help other people grow. When people let me know that I'm doing my job, it makes my heart soar like a hawk. I'll tell you a quick story about that sort of revelation. I was walking out of my EENT's office, that's ear and nose and throat doctor, and I bumped into this little man.
Jon Ferrara: I looked down at him and said, "Heck, you're Mick Jagger, and you're short, old and wrinkled." I didn't say that to Mick, but I felt it. I thought it. Then, I thought to myself in the same instance, why would this guy get on an airplane 50, 100 times a year and go do shows, he doesn't need the money. He's Sir Jagger. He doesn't need to do it. I know why Mick does it because he loves to dance. He loves to dance for those people. He loves the power of their souls.
Jon Ferrara: That's why I do what I do. I think that it's what we should all do, is we should all be powering each other on a daily basis. If the world was coming from that perspective, I think it'd be a better place.
Chris Kiersch: Amen.
Brad Burrow: I just want to thank you, Jon, for being on here. Chris, thank you for being on here on the In A World with Real Media podcast. We look forward to seeing a bright future for Nimble and it's going to be kind of neat to look back and say, "Hey, we were there when this thing took off even farther." Thanks for letting us be a part of that, Jon.
Jon Ferrara: Chris and Brad, thank you so much for inviting me for this conversation. As I shared with you earlier, I think it's important for us to share knowledge to help other people grow. I hope people got some nuggets that helped them become more nimble, so to speak.
Chris Kiersch: Right on.
Brad Burrow: That's great. Thank you very much.
Jon Ferrara: Thank you, guys.
Chris Kiersch: Appreciate it.